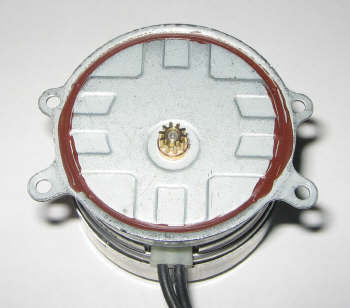 A43RA Synchron clock motor
$65.00
1RPM motor with 10 tooth pinion, 4 mounting lugs. If your original motor has the markings or A43RA or I43RA this motor is a direct replacement. The motor model number is usually stamped on the side band of the motor after the voltage, wattage, RPM and so on.
This motor Torque is 8 in-oz (rated at 1 rpm).
 IMPORTANT: IF your motor is an I129RB, this is NOT your replacement and it will not work in your clock. We can supply your with I129RB. Please inquire for current price and availability.