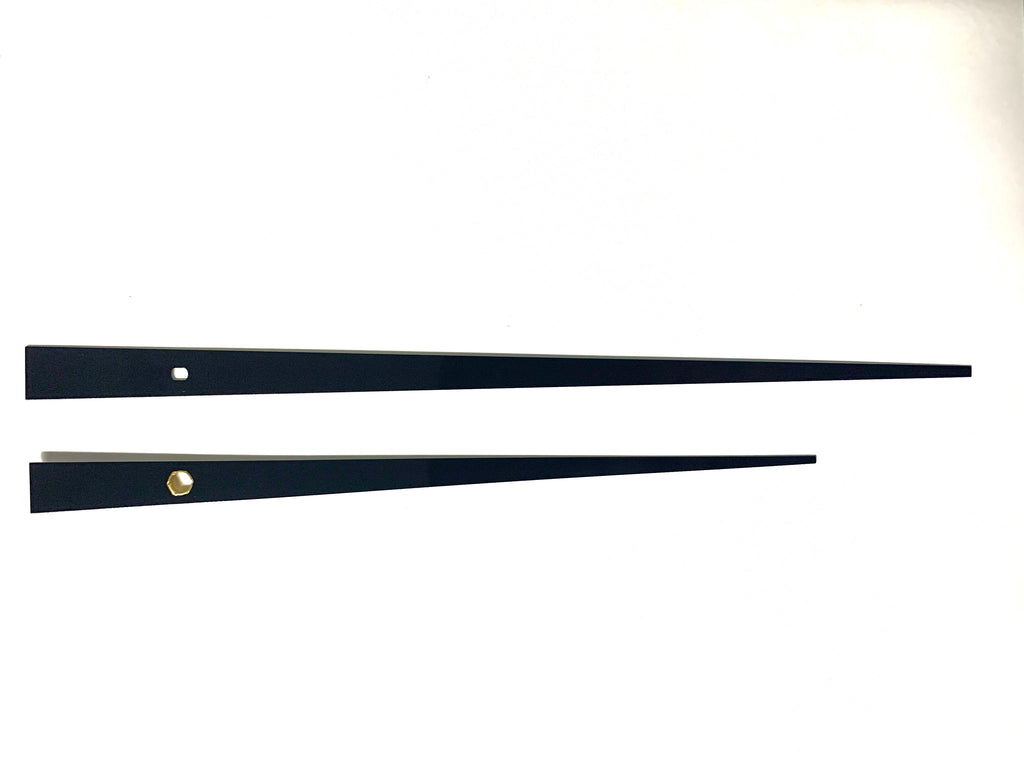 8" Long hands for high torque quartz movements
$2.99
Here is another option for 8" tapered hands. They are the same length as our HND3193 but these are not as wide (thin style). 
 The minute hand is 8" from the mounting hole to the tip, 9-1/2" total length. The hour hand is 6-1/4" from hole to tip, 7-3/4" total length. 
Available only in glossy black. You must use a high torque quartz movement.  Any of our high torque movements are suitable to use with these hands.