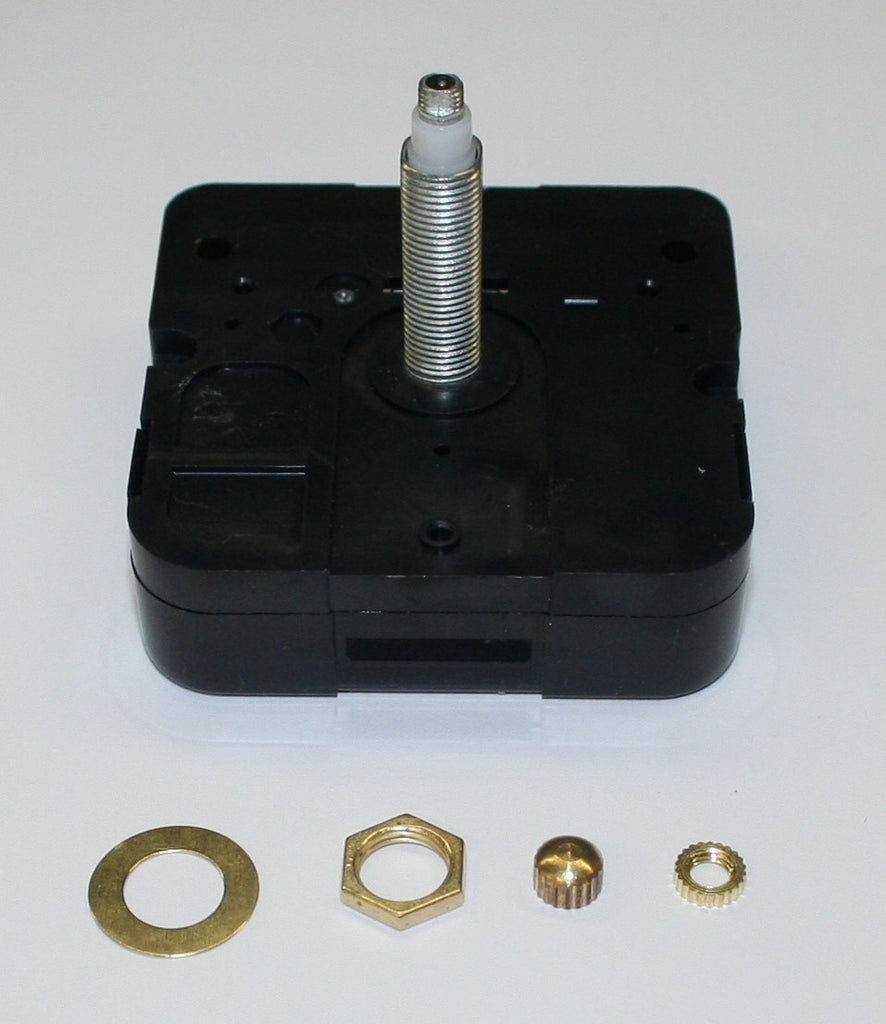 Long hand shaft, high torque mini quartz clock movement
$5.95
Long shaft will go through up to 3/4" thick clock face. High torque movement powers any of our hands. Threaded length is 15/16". Total shaft length is 1-3/16".
Want free hands? Get free hour and minute hands (up to 5-1/4" long) with purchase of a quartz movement. One free pair with each movement you buy. Choose hands here:  https://norkro.com/collections/hands-for-quartz-clocks
Threaded length: 15/16"
Threaded diameter 5/16"
Face thickness (this is how thick the material is that the hand shaft goes through) 1/4"
Total shaft length: 1-3/16"
Case dimensions 2-1/8" (56mm) square x 5/8"D (16mm).
Dial thickness means the maximum thickness of material that the hand shaft can go through.