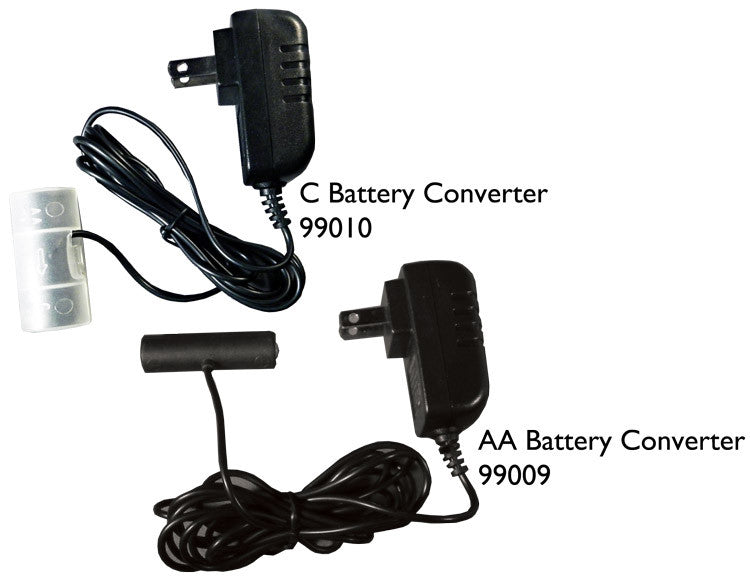 Battery eliminator
$10.95
Our AA and C Battery to Electric Converters will easily turn a battery-operated clock movement into an electric movement. Just take out the battery and insert one of the converters!
Converts 120VAC or 240VAC to 1.5 volts DC. 

The conversion is achieved by BACK-UP's patent pending external AC-DC power supply, which will simultaneously operate the clock movement and trickle charge its internal Ni-Cad battery. BACK-UP ensures that the clock movement will continue to function in the event of a power failure; essentially making it an Uninterrupted Power Supply (UPS) for the movement.  Two models to choose from. 99009 for replacing one AA battery or 99010 includes the removable plastic cap that allows you to use if to replace one C battery. Take the cover off to use in AA battery compartment or put it on to fit in C battery compartment.